Professor Johnson's recent update on Mauna Kea and the Thirty Meter Telescope project:
https://www.counterpointknowledge.org/telescopes-blind-spots-and-future-horizons-on-mauna-kea/
---
A recent publication from Advisory Board member Amrah Salomón, in collaboration with Ph.D. candidate Sage Gerson (English) and UC President's Postdoctoral Fellow Janin Guzman-Morales (Environmental Studies and Geography). Along with other contributors and the AI NOW Institute at New York University and the Center for Interdisciplinary Justice, they have published Water Justice and Technology: The Covid-19 Crisis, Computational Resource Control, and Water Relief Policy.
We hope that you will read and share!
---
In case you missed Katya Armistead and Maeve Devoy on KTYD 99.9FM on Tuesday, November 9, tune in by clicking here. Drs. Armistead and Devoy discuss the Civic Engagement Scholars Program and our students' efforts to affect positive change in the community. We hope you'll listen!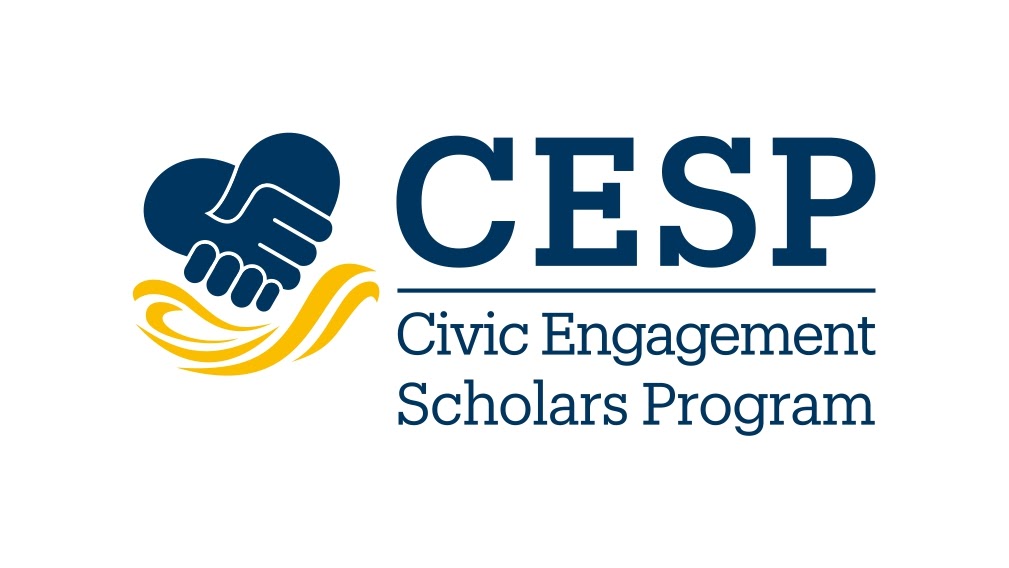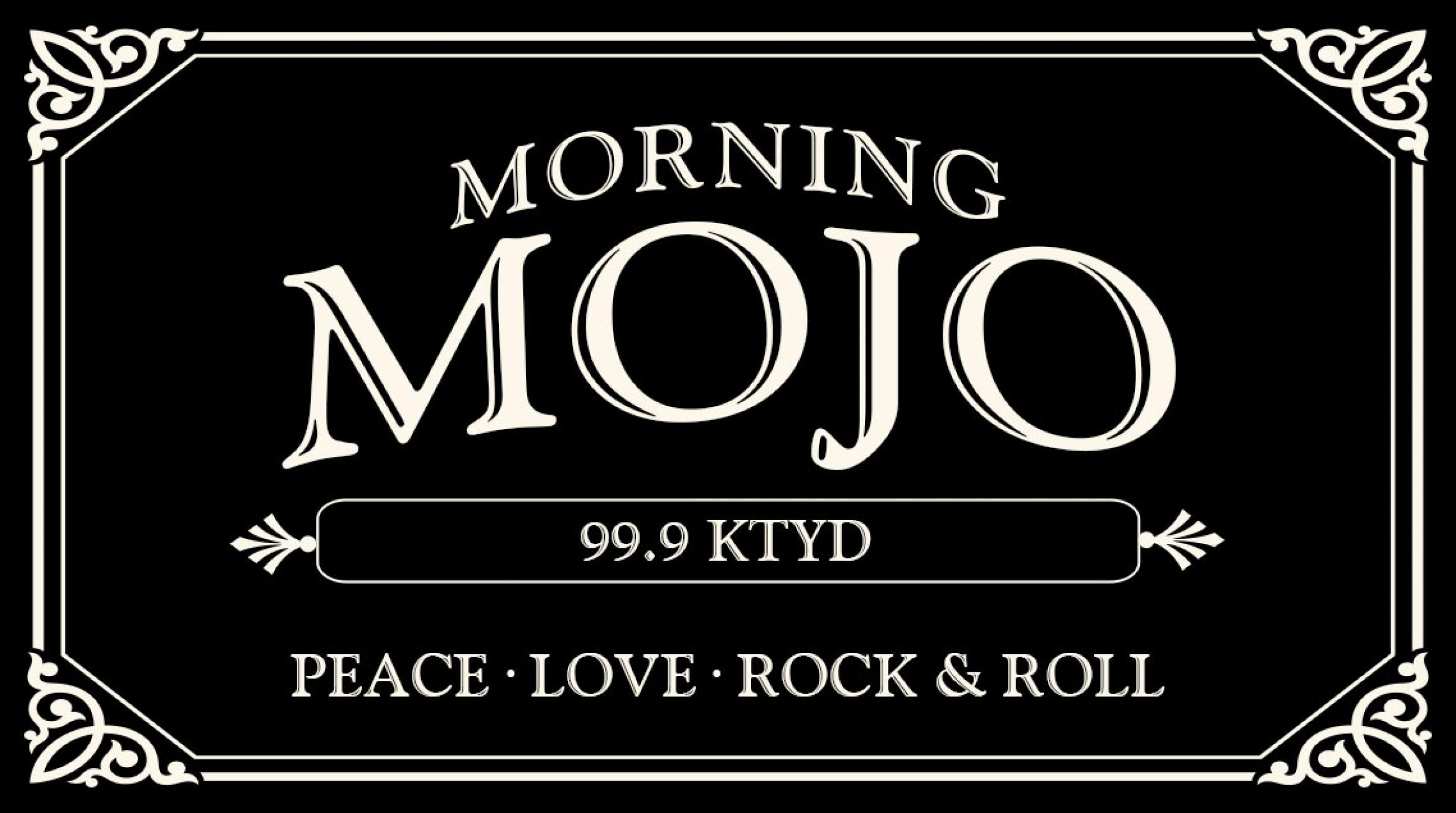 ---
We would like to highlight the work being one by UCSB's Gaucho Underground Scholars program. Ryan Flaco Rising is part of the inaugural cohort of the Civic Engagement Scholars Program.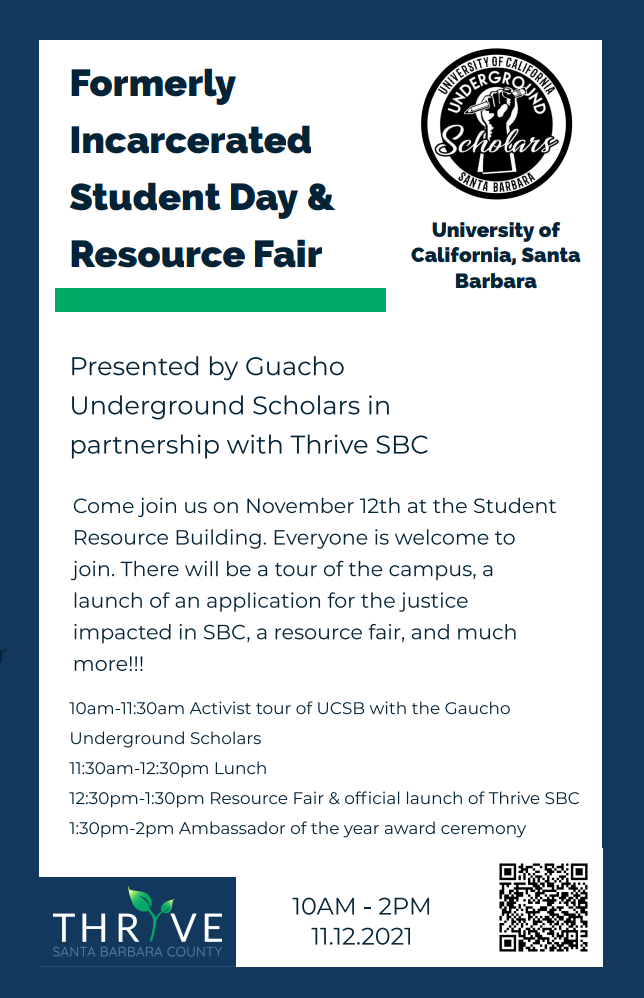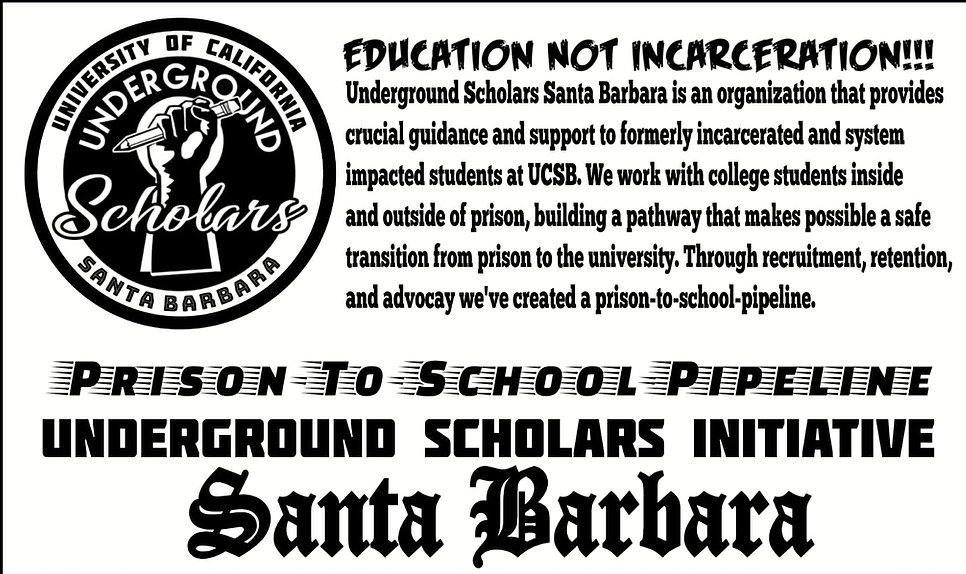 ---
---

Read coverage of our new Civic Engagement Scholars Program in the Daily Nexus!
---
An article of Dr. Katya Armistead, who served as a panelist for the Capps Center's February discussion of the January 6th Insurrection, was recently published on ShoutOut LA.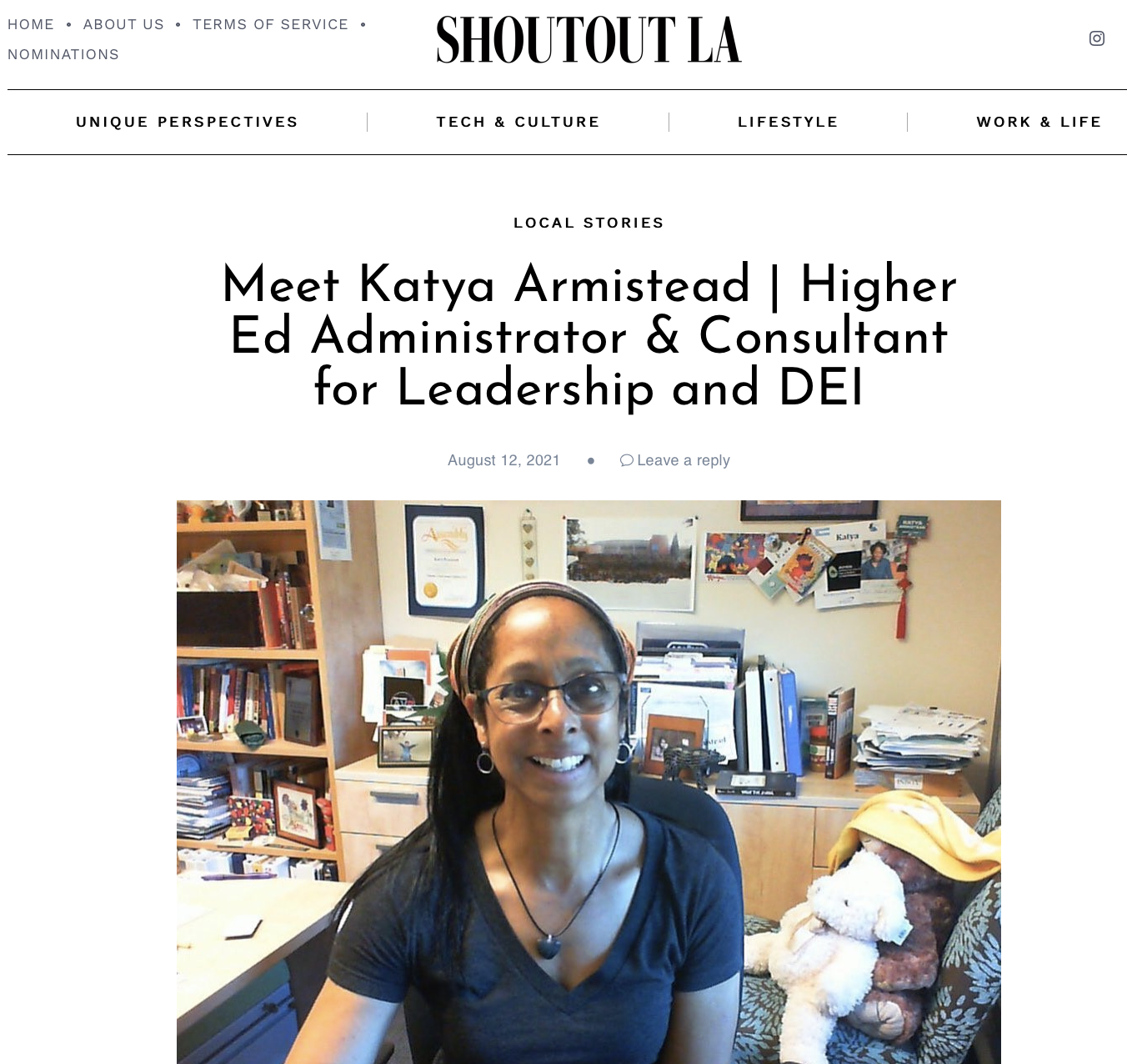 ---
We would like to call your attention to an event taking place this Thursday (8/19) at 12:00pm PST. The UC National Center for Free Speech and Civic Engagement will host a workshop on "Beyond Skokie: Speech in the Age of Hate." Ryan Coonerty, who served as a panelist at the Capps Center's February discussion of the January 6th Insurrection, will present his work.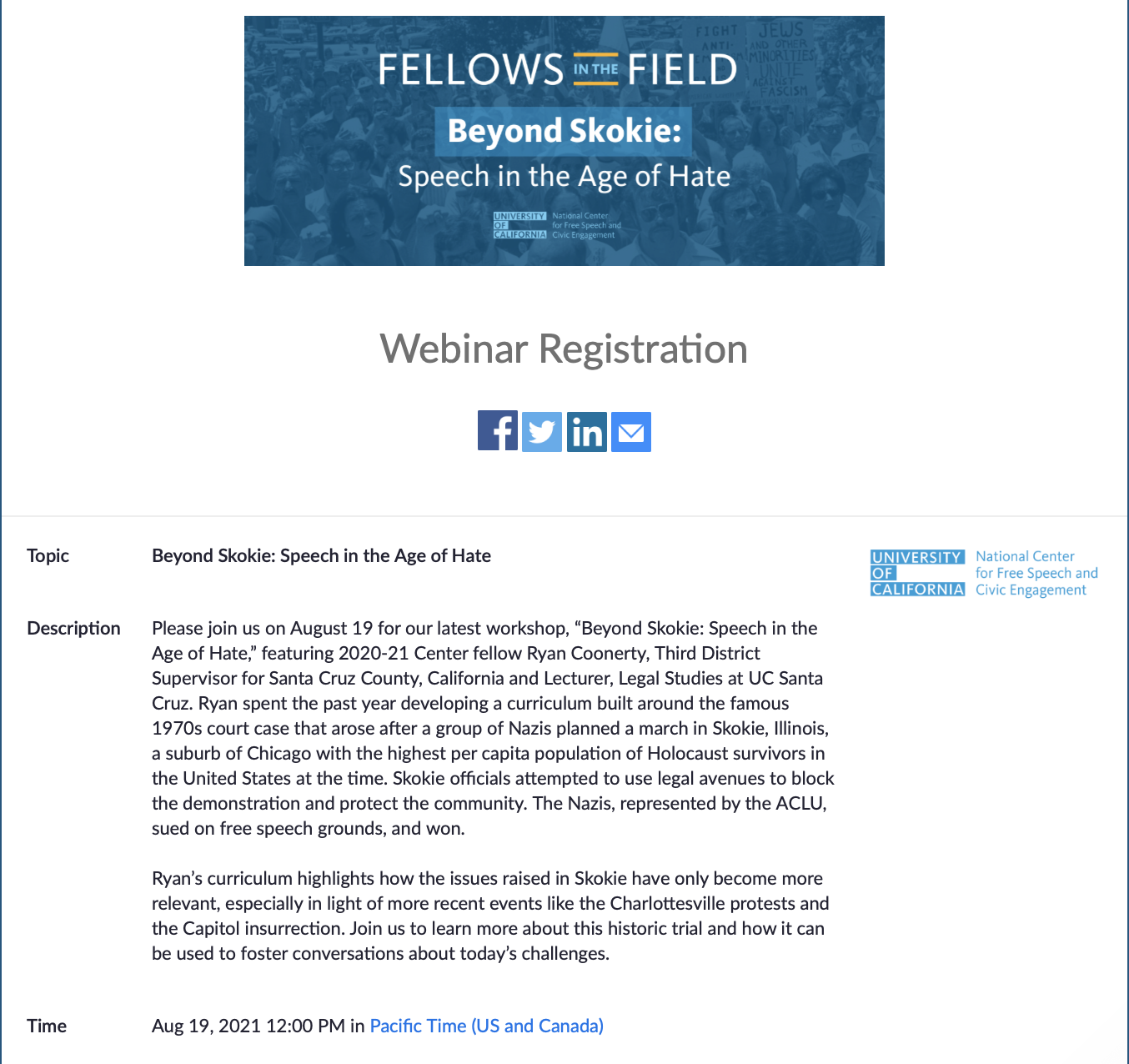 ---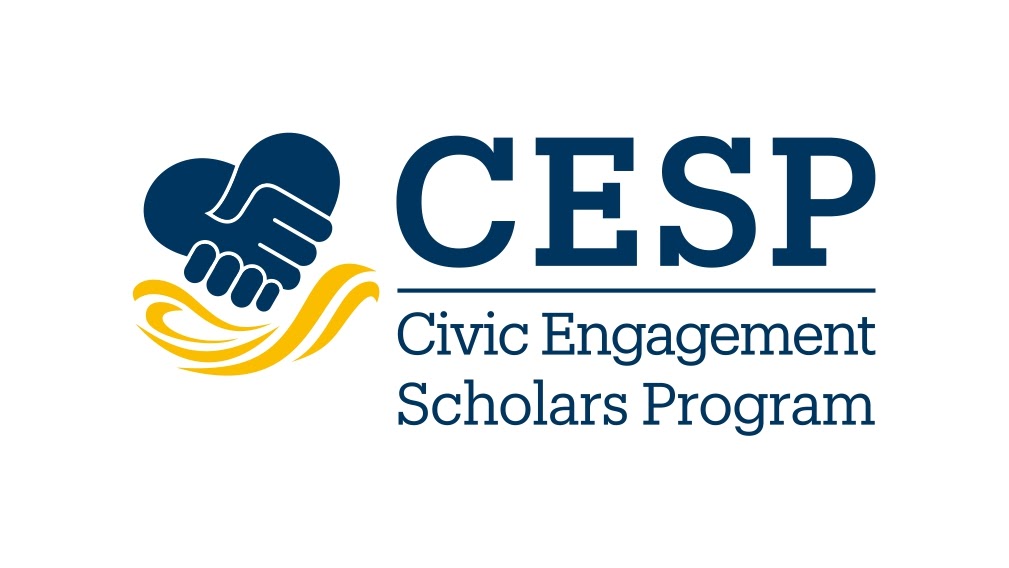 The Capps Center is delighted to announce that, in conjunction with the Dean of Students and the Offices of Civic Engagement and Student Engagement and Leadership, we will launch the Civic Engagement Scholars Program (CESP) this Fall Quarter. The program is funded by a VOICE grant from the UC Center for Free Speech and Civic Engagement.
CESP fosters ideals of active citizenship among students, engaging the next generation of leaders on issues that are of import to our campus and to the surrounding communities of Isla Vista, Goleta, and Santa Barbara. We create alliances with leaders and organizations in those communities to provide students with opportunities to develop their leadership and organizing skills and to affect measurable, positive change.
Interested students may enroll in a three-quarter-long course, Seminar in Civic Engagement and Deliberative Democracy (RS 188ABC), beginning this Fall. During the first quarter, students will study the theoretical framework and historical background of civic engagement in the American university. While doing so, they will engage in leadership development, learn skills for deliberative discourse, and design workshops incorporating these issues and skills. In the Winter and Spring, students will deliver their designed workshops to the campus and to the Isla Vista, Goleta, Santa Barbara communities. 
The course will be taught by Drs. Katya Armistead (AVC and Dean of Student Life), Maeve Devoy (Associate Director, Walter H. Capps Center), and Viviana Marsano (Civic and Community Engagement Isla Vista Liaison and Senior Advisor to Campus Organizations). 
---
We are delighted to announce the recipients of the 2021-2022 Mendell Graduate Fellowship competition. Since 2006, the Steve and Barbara Mendell Graduate Fellowship in Cultural Literacy has supported outstanding UCSB graduate students whose research advances the goals of cultural literacy and ethics in public life. 
We congratulate the recipients and extend our gratitude to the Mendells for their generous and consistent support of our graduate students. 
This year's awardees are:
Brett Aho (Department of Global Studies), Towards a More Ethical AI Capitalism: Data Governance in Germany
Nicole de Silva (Department of History), From Homemaking to Peacemaking: Women's International Organizing and the Practice of Consumer Diplomacy, 1918-1945
Olga Faccani (Department of Classics), Rising from the Ashes of Troy: The Trojan Women Project
Amy Fallas (Department of History), The Gospel of Wealth: Charity and the Making of Modern Egypt, 1879-1939
Janna Haider and Emma John (Department of History), 'Educating and Americanizing the Foreigner': The Daughters of the American Revolution and Immigration Policy in the Early Twentieth Century
Benjamin Jameson-Ellsmore (Department of History of Art and Architecture), Hackerspace and Urban Life: Architecture, Infrastructure, and Citizenship in the Twenty-first Century
Julie Johnson (Department of History), Commodifying Contraception: A Political Economy of Sex in Interwar Britain
Mariah Miller (Department of Global Studies), Social Enterprises in Three Institutional Systems: Comparing China, Spain, and the USA
Kendall Ota (Department of Sociology), Relocating Risk: Cruising the Korean Spa in Los Angeles and South Korea
Cierra Sorin (Department of Sociology), Epistemologies of Consent in BDSM Communities
Morgane Thonnart (Department of Religious Studies), Community, Authority, and Identity through Halal Comedy: A Comic Imagery/Imaginary of American Islam
Anna Wald (Department of Feminist Studies), Digital Disidentifications: Affective Circuits of Meme Exchange, Viral Counterpublics, and Queer Ironic Consumption
Teng (Jason) Xu (Department of East Asian Languages and Cultural Studies), Love the Nation, Love the People: Aesthetics of Chinese Nationalism in the Xi Jinping Era
Xiuhe Zhang (Department of Film and Media Studies), A Taste of Rust: Abandonment, Migration, and Competing Imaginations of the Northeast in Post-Reform China
---
If you missed our Hungry and Homeless event tune in to KCSB at 5:00 pm on Wednesday, June 9, (KCSB 91.9FM, kcsb.org).
---
Read coverage of Nick Tilsen's visit to the Capps Center in The Current.
---
Are you interested in public service? Curious about a career in the nonprofit sector?
---
Ethics & College Experience (RG ST 156CE),Wall St. Ethics (RS 190WE) and Have Ethics Gone Awry (RS 190GA) will be offered Spring Quarter. If you would like to find out more, reference the following flyers. 
---
We are grateful to receive a VOICE grant from the UC National Center for Free Speech and Civic Engagement. We join our partners, AVC/DOS Katya Armistead and Student Engagement and Leadership's Viviana Marsano, in creating the new Civic Engagement Scholars Program.
---
Free Speech, White Supremacy, and Insurrection: Suggested Readings and Resources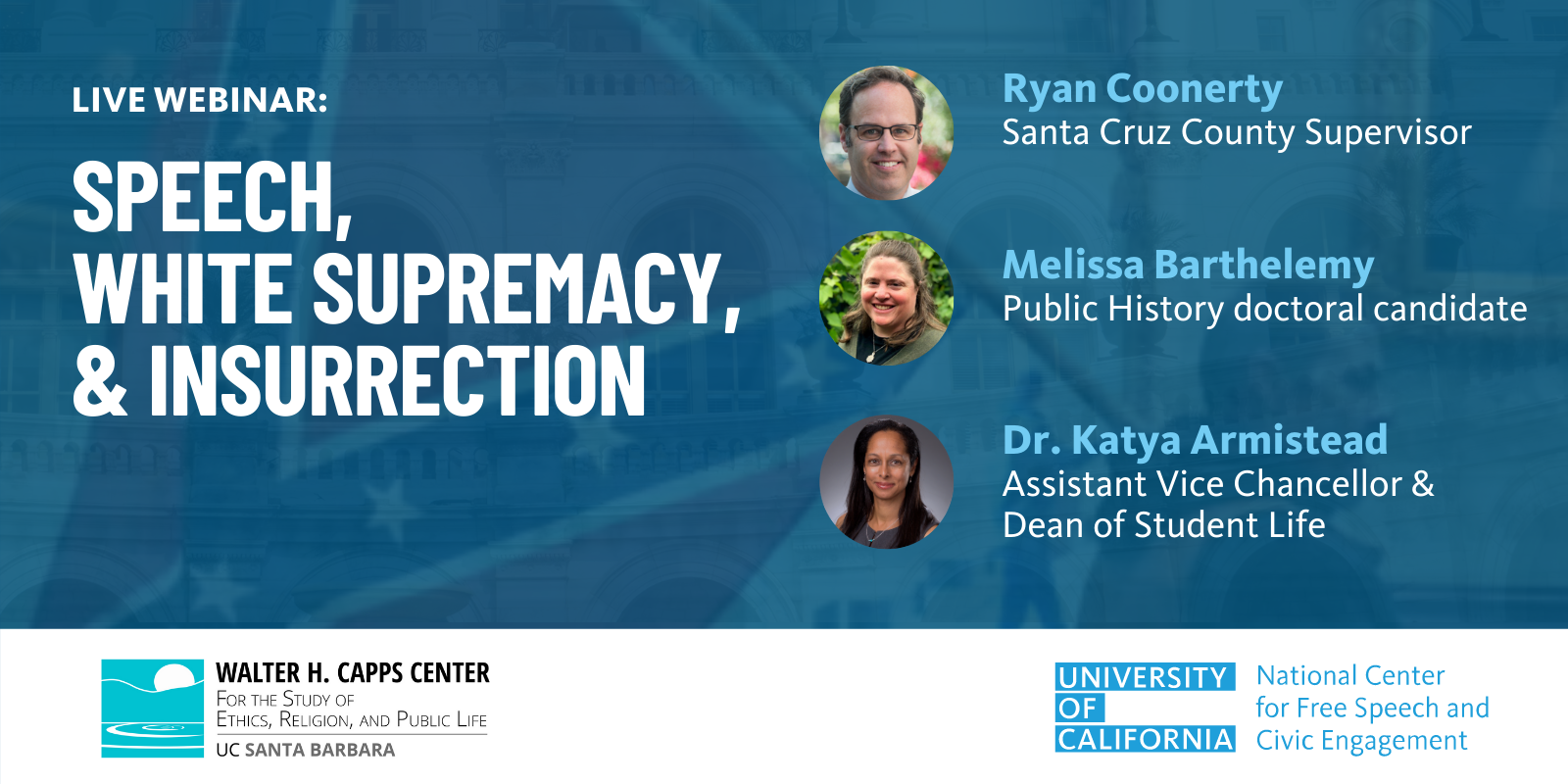 ---
Brad Onishi (Skidmore College), host of the Straight White American Jesus podcast, has an opinon piece in the New York Times. Onishi places the January 6th insurrection at the United States Capitol within the longer trajectory of American religious political history and particularly the Confederacy.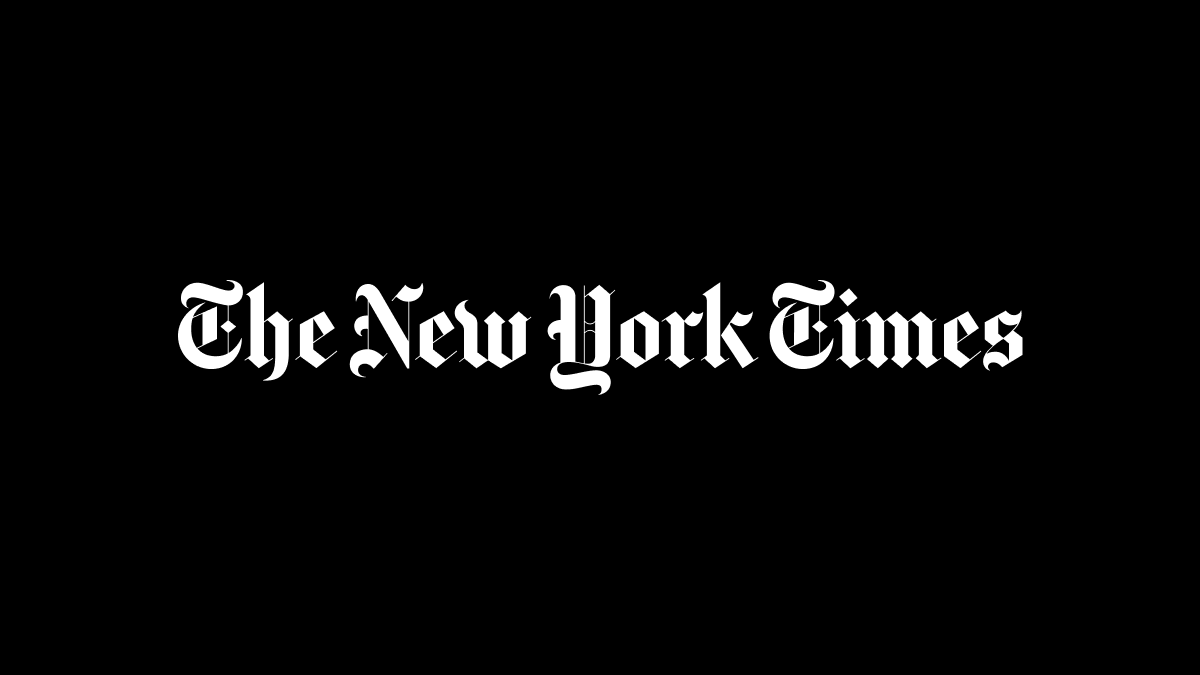 Created by Professors Brad Onishi (Skidmore College) and Daniel Miller (Landmark College), Straight White American Jesus features conversations with scholars on a variety of issues related to religion and politics.

---
HFA covers Indigenous Communities and Intersectional Environmental Ethics.

---
 The Daily Nexus covers our election event.

---
UC Santa Barbara's Division of Humanities and Fine Arts covers our election events. 
---
Tune in to KCSB at 4:00 pm on Thursday, October 29, for a broadcast of Presidential Election: What Students Want (KCSB 91.9FM, kcsb.org).

---
Read coverage of the October 26th election event at the Santa Barbara News-Press.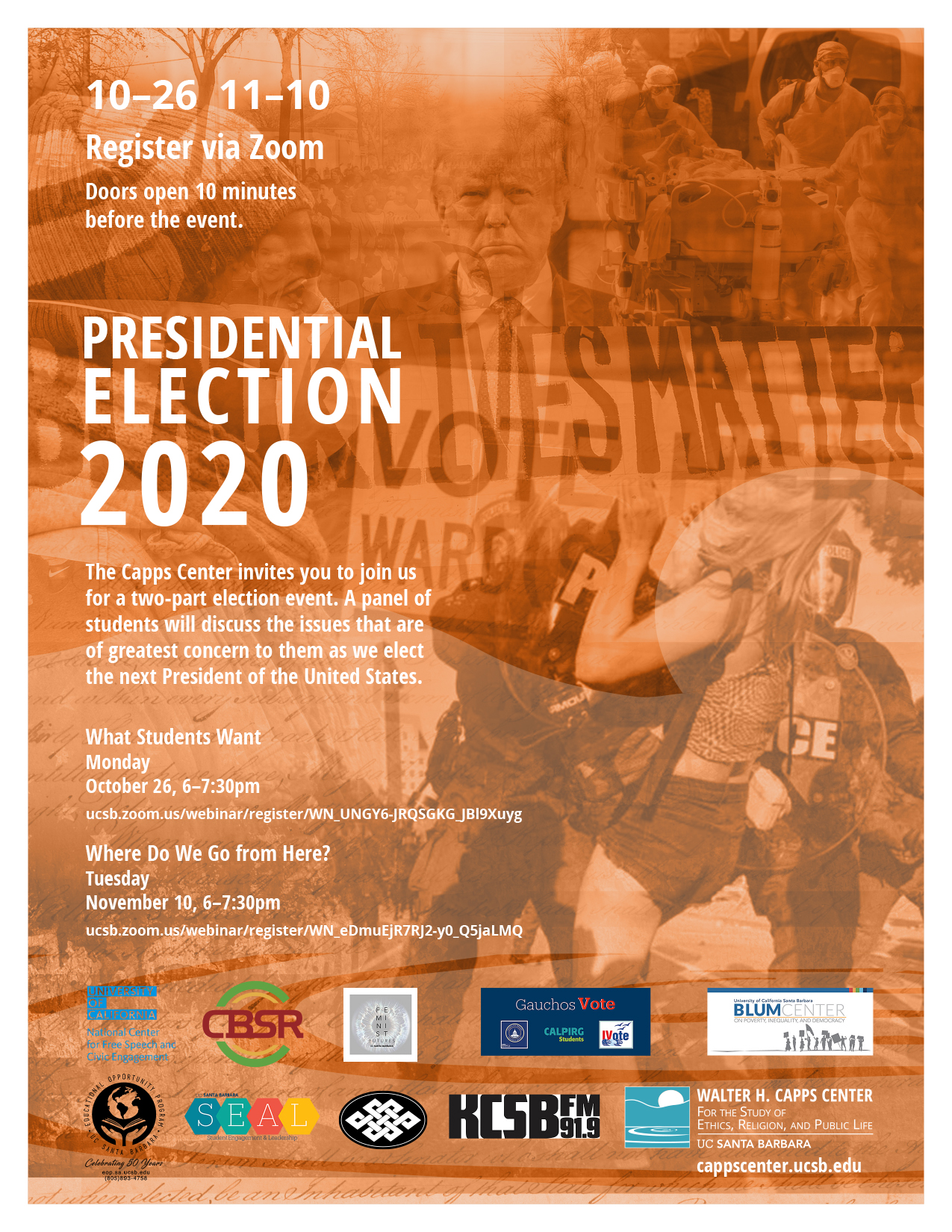 ---
Capps Center Director Greg Johnson recently contributed to a forum on Indigenous Peoples, Sacred Rights, and Religious Freedom (Georgetown University Berkley Center for Religion, Peace & World Affairs). Read his piece on "Religious Freedom, Direct Action, and Rethinking Foundations."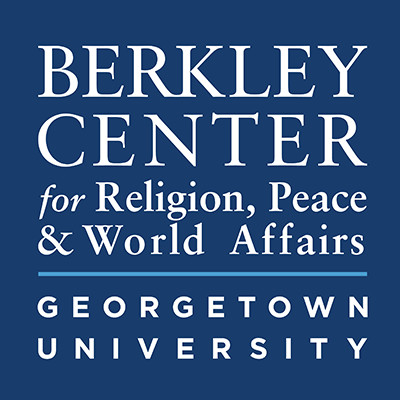 ---
On October 13th, Professor Kaleikoa Ka'eo (University of Hawai`i, Maui) gave the inaugural presentation of the Capps Annual Symposium. This year's theme is Ethics in Place: A Symposium on Indigenous Peoples and the Future of Principled Democracy. Read the Santa Barbara Independent's coverage.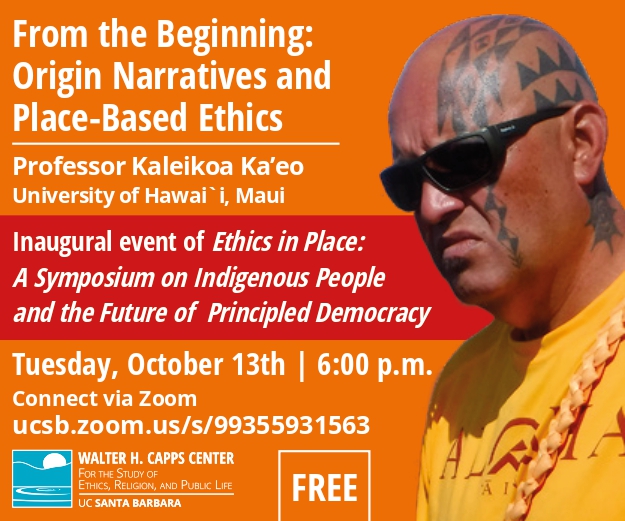 ---
We are pleased to announce our affiliation with biweekly podcast Straight White American Jesus, hosted by Professors Bradley Onishi (Skidmore College) and Daniel Miller (Landmark College).